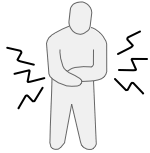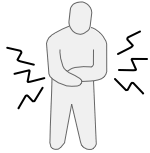 The body's response to hunger is tied directly to low blood sugar which can quickly lead to fatigue and low energy levels—and these drops wreak havoc on your ability to focus. And a new study from the University of Dundee shows evidence that hunger can significantly impact your ability to make decisions. Smart snacking on foods rich in fiber, protein and healthy fats will quell your intrusive hunger pangs, while also keeping you energized and alert.
Your brain always has to be "on." Even when you're asleep. Which means, it requires constant fuel. That fuel comes from your diet and the type of foods you eat makes all the difference in your brain's output. To take it back to Thurman's analogy of a car, you could opt for the standard gas or treat yourself to premium to get better performance. Boosting your meals and snacks with vitamins, minerals and antioxidants not only nourishes the brain but protects it from oxidative stress—the "waste" (known as free radicals) that's produced when the body uses oxygen—which can damage brain cells.
"You need to take in proper nutrients from your food that can help your body and mind operate at full capacity," says Thurman. This includes a wide array of vitamins, antioxidants—foods that fight the body's natural stress response—and foods that have been shown to directly help the blood brain barrier, the thin lining around your brain. While some foods will be familiar, others are less known but have big benefits.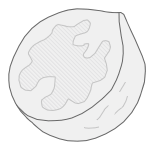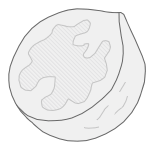 • Omega 3 fatty acids: This type of fatty acid is essential to your brain health, and the body can't produce it on its own. So you have to consume it in your diet. It's found in fish, of course. But you can also get strong doses in walnuts, soybeans and flaxseeds.
• Magnesium: An essential mineral for learning and memory. You up your magnesium levels by eating leafy greens, bananas, pumpkin seeds and legumes.
• Berries: Blueberries, raspberries and blackberries are packed with antioxidants; they can potentially slow aging in the brain and elsewhere.
• Nuts: An excellent source of protein and healthy fats, nuts are also rich in nutrients like choline and Vitamin E, which increase attention, focus and awareness.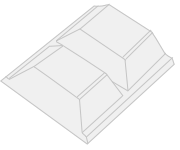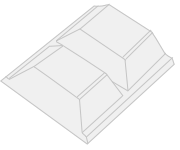 • Dark Chocolate: It's packed with flavonoids, which are strong antioxidants. They potentially improve blood flow to the brain and reduce inflammation.
• Lion's Mane: This mushroom is popular in Eastern medicine and has been found to stimulate healthy nerves and neurons, boosts the production of new brain cells all while fighting neurodegenerative disease.
• MCTs: Medium-chain triglycerides are fats that offer sustained, slow burning mental energy and improved short-term memory. You can find them in coconut oil and dairy products.