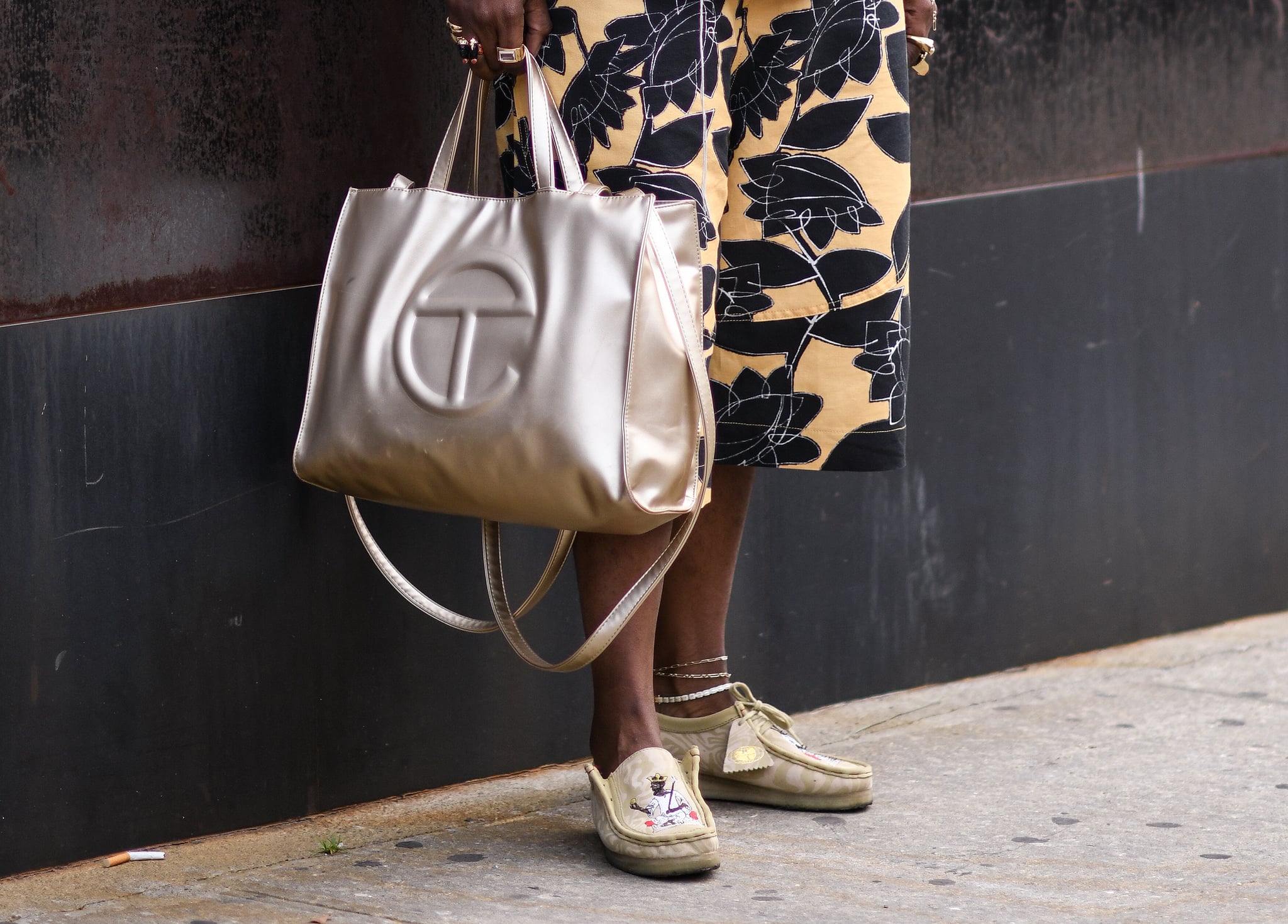 Image Source: Getty / Daniel Zuchnik
Remember when Oprah Winfrey famously exclaimed, "You get a car! You get a car! Everybody gets a car!," to her talk-show audience? Well, Telfar is basically pulling the same iconic move, but swapping "car" for "bag," with its latest announcement. The fashion label is bringing back its Bag Security Program, which ensures that every customer who purchases a bag (or even multiple bags) within a specific time frame is guaranteed to receive it. The process is far less chaotic than trying to snag one of its coveted purses during a weekly drop, only to learn that it's already out of stock while punching in your credit-card numbers on the website.
Telfar first offered shoppers the strategic program last August as a way to circumvent internet bots that quickly snatch up limited products and resell them at a higher price point. This second iteration will kick off on March 30 at 9 a.m. ET and extend through March 31 at 9 p.m. ET. That means you'll have a whole 36 hours to place an order for any bag in any size and any color with no limits. Once all orders are in, the brand will begin production of all bags, and they'll ship out between July 15 and Sept. 15. Be sure to set an alarm for March 30, and head over to Telfar's website for more details coming soon.